An Arizona man got to experience the weekend of a lifetime thanks to WynnBet Sportsbook.
Earlier this year, Mike Mackowiak was the grand prize winner of WynnBet's Big Game Promotion. And last month, he not only took part in an eventful weekend in Los Angeles and Las Vegas, but he also got a chance to hang out with the one and only Shaquille O'Neal.
The Gilbert resident spoke with PlayAZ about his experience hanging with the NBA legend. He also talked about why he thinks legal AZ sports betting is good for the Grand Canyon State.
Mackowiak: I actually won
In some ways, you could say Mike Mackowiak hit the jackpot.
To enter, WynnBet Arizona customers had to place a bet of at least $20 using WynnBet's same game parlay feature for a chance to win the ultimate VIP experience.
The weekend trip included a meet-and-greet with the four-time NBA champion and brand ambassador of WynnBet. Mackowiak, his wife and a couple of friends met up with The Big Diesel in Los Angeles at his pre-Super Bowl LVI party.
"(It was a) very fun experience. Got the whole VIP experience there. Met Shaq, met the president of WynnBet. Had a very great night. Shaq is a very good DJ."
That's right.
Shaq, also known as DJ Diesel, was one of the many stars that Mackowiak and crew rubbed shoulders with while in LA. They headed to Sin City for a two-night stay at Wynn Las Vegas. The VIP treatment continued at the Encore Beach Club and XS Nightclub.
Mackowiak said that when he entered the contest, he had no idea he'd actually have a chance at winning.
"It was a really great time. And the thing that really sticks out to me is that when you're on one of these sites, click on all the buttons that say, 'Here, you have a chance to win this," you're under the assumption that these are probably going to go to the high-rollers. But it was kind of nice to see that it was random and I actually won."
WynnBet shared some of Mackowiak's with a short video you can see by clicking here.
Mackowiak: Sports betting is great for Arizona
Mackowiak is no stranger to sports betting. He says he would occasionally place a few bets during trips to Vegas with his friends. And once legal sports betting launched in Arizona, he was on board.
"Me and my buddies would always take a fall trip in October so we could bet on the NFL games. It was nice once Arizona finally opened it. And as soon as they did, I signed up for a couple of the sites. WynnBet being the one I use the most."
Mackowiak says he enjoys WynnBet Sportsbook because it is simple to use. He went on to say that the site makes things easy to find and that it was easy to make a deposit.
Mackowiak says that sports betting can make just watching sports, in general, a bit more enjoyable.
"To me, it just adds a little extra to the game when you're watching it. I've got my favorite teams, but it makes those games where you may not care about the team quite as much a little more interesting."
He also says legal sports betting in Arizona has been a great idea. Mackowiak's advice for anyone new to the sports betting game is don't feel pressured to go all-in.
"You don't have to bet big," said Mackowiak. "On these websites, you can be a $1-$5 gambler, which to me is very responsible."
Along with the trip, Mike's grand prize included a travel credit of $5,000. He also won a $5,000 bonus bet at Wynn Las Vegas Sportsbook, which he placed on the Cincinnati Bengals to cover the +4 point spread in Super Bowl LVI. The Los Angeles Rams won that game 23-20, so count that as another win for Mr. Mackowiak.
Shaq plays big with WynnBet partnership
Ex-Phoenix Suns player Shaquille O'Neal became a spokesperson for WynnBet in August 2021.
Since then, the 15-time NBA All-Star has appeared in several online ads and commercials to help promote the sports betting operator. When you log onto the WynnBet Sportsbook mobile app, you will see Shaq's face almost immediately.
Most of the world remembers Shaq for his time with the Orlando Magic and winning championships with the Los Angeles Lakers and Miami Heat. His time in the desert was short. However, it was still filled with memorable moments.
For example, we all remember his fantastic dance routine at the 2009 NBA All-Star Game. The game was played at the then-US Airways Center (now the Footprint Center), and Shaq came out for an unforgettable performance with the famed dance crew, the Jabbawockeez.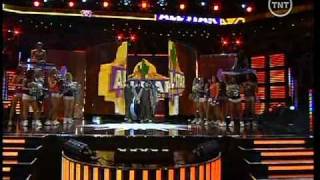 It's moments like this that give Shaq a fond place in the hearts of Suns fans. And seeing him as the primary celebrity spokesperson for WynnBet can only make the operator more attractive to Arizonans.