Super Bowl Sunday has become a cultural phenomenon. The event has attracted millions from beyond the world of sports.
Every game becomes one of the most-watched television broadcasts of all time. It's a trend that TV networks have capitalized on. In fact, several classic shows have aired episodes immediately following the Super Bowl.
Other shows have taken advantage of the big game by incorporating the biggest night of the NFL season into the storylines, mixing some of TV's most iconic characters with the most popular sporting event in the world.
At PlayAZ, we look back at some "Super episodes" of Super Bowl-related TV shows that deserve multiple re-watches.
Seinfeld – Season 6, Episode 12: "The Label Maker"
This Super Bowl-themed episode of Seinfeld treats us to a Bryan Cranston cameo, a pair of Super Bowl tickets and no shortage of conflict. This episode changed the entire economy of gift-giving.
Jerry Seinfeld gives his Super Bowl tickets to Tim Whatley, played by Cranston, who in return gives Jerry a label maker. Julia Louis-Dreyfus, aka Elaine, gave Whatley the same type of label maker, leading her to believe the item was "regifted."
Meanwhile, Jerry wants to "degift" his Super Bowl tickets and ends up regifting the label maker himself. Long story short, this episode popularized this term that describes what we do with the presents we can't return for store credit.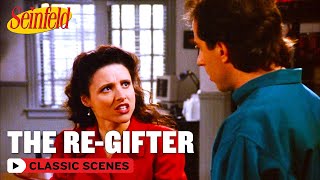 How I Met Your Mother – Season 2, Episode 14: "Monday Night Football"
This episode of How I Met Your Mother aired in the second season. When the group can't watch the Super Bowl live, they agree to wait until Monday to watch it together. The only problem is that they have to avoid spoilers. We then watch the group's failed attempts to keep themselves from finding out what happened.
One of the most memorable moments was the introduction of a "brilliant" invention from Ted, played by Josh Radnor: "The Sensory Deprivator 5000." The odd contraption was effective in helping Ted avoid learning the score of the game even when he visited a sports bar to pick up the gang's traditional hot wings.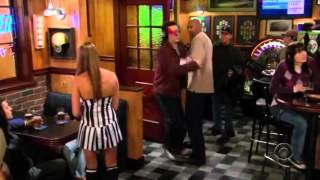 The Simpsons – Season 10, Episode 12: "Sunday, Cruddy Sunday"
The animated comedy series The Simpsons is the longest-running scripted American primetime show. At 33 years and counting, it beats out the second-longest, Law & Order: Special Victims Unit, by a decade. This Super Bowl-themed episode followed Super Bowl XXXIII in 1999. Approximately 11.5 million viewers saw the episode after the Denver Broncos beat the Atlanta Falcons.
Homer meets a travel agent who offers to send him to the Super Bowl for free if he can sign up all of his friends for a special travel package. Homer rounds up his friends to travel to the game only to find out that their tickets are phony and are printed on some type of cracker. The group tries to sneak their way in but end up in jail.
The episode is jam-packed with voice talent from the worlds of film and sports, including John Madden, Troy Aikman and Dan Marino.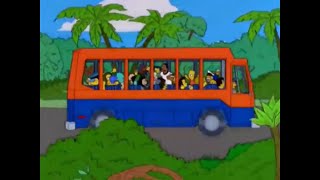 Home Improvement – Season 4, Episode 15: "Super Bowl Fever"
Tim Allen entertained audiences as America's hilariously sarcastic TV father in the '90s sitcom Home Improvement. In the "Super Bowl Fever" episode, Tim invites his friends over to watch the big game, but his plans are thrown off when his wife Jill, played by Patricia Richardson, comes down with the flu.
Tim finds himself pulled in too many directions. As he looks to tend to Jill as sparingly as possible, he often sneaks away to watch the game and play party host. But the fun doesn't last, and the whole balancing act blows up on him.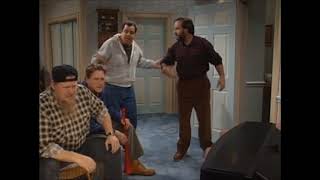 This Is Us – Season 2, Episode 14: "Super Bowl Sunday"
Every show we talked about before this is from a well-known TV comedy. This Is Us is a modern-day drama featuring an emotional story of love, life and family.
America fell in love with the Pearson family in the show's first season. As Season 2 progresses, viewers learn that the elusive death of Jack (Milo Ventimiglia), the patriarch of the family, is connected to a house fire. In the 14th episode, "Super Bowl Sunday," we finally see the house fire play out. It's one of TV's most heartbreaking moments.
In of the show's iconic flashbacks, Jack discovers the house is on fire late at night after the Super Bowl. Determined to protect his kids, Jack navigates through the flames to get everyone out. He is able to save his family and even goes back in to get their dog. We see his wife and kids crying and screaming as the flames get bigger. Of course, he does make it out alive. However, the relief is short because we know that Jack will still end up dying.
This episode aired after Super Bowl LII in 2018, where we watched the Philadelphia Eagles beat the New England Patriots. It was seen by 26.97 million viewers, becoming the highest-rated scripted TV show to air since 2008.