The Super Bowl halftime show is one of the most prestigious events in all of entertainment.
The list of past performers is a who's who in the world of music. From Prince playing the electric guitar in the rain to the wardrobe malfunction stemming from the Janet Jackson and Justin Timberlake performance, the halftime show is almost as big a spectacle as the actual NFL championship game itself.
In 2022, nearly 30 years after the big game was last played there, Super Bowl LVI heads to Los Angeles, home to some of the most popular music artists in the world. And that talent will be on full display with the halftime show lineup this year. We're talking the likes of Dr. Dre, Snoop Dogg, Eminem, Kendrick Lamar and Mary J. Blige. A combined 43 Grammy Awards and 22 No. 1 albums on Billboard 200.
"Halftime show" does not give enough respect to this group. This is an epic, once-in-a-lifetime extravaganza, a music festival of hip-hop legends who will have a first half of football as the crowd warmer come Feb. 13.
So with that in mind, we wanted to dive into the performers for the upcoming Super Bowl and put together a playlist that will get people excited for the festivities (as if that would be difficult with this crew of artists). No matter if you are road-tripping to Los Angeles, jamming out on your headphones during a flight to Cali, or just need good music for your Super Bowl party, this list should get the juices flowing.
Putting together the perfect Super Bowl LVI playlist
West-Coast hip-hop started to find its footing in the 1970s. Unlike the East-Coast style, the sound coming from Southern California was more fast-paced. Piggybacked by a dance subculture, the style grew in popularity into the '80s and '90s when Dr. Dre hit the scene.
When putting together our playlist, we wanted to incorporate high-energy tracks that make people want to dance and create the energy needed for a Super Bowl atmosphere, wherever that may be when these hits begin to slap. We'll highlight a few that carry pretty good odds of echoing throughout SoFi Stadium on Feb. 13. Keep in mind: This is not a ranking of songs. It is simply a compilation of incredible tracks from incredible artists.
California Love – 2Pac feat. Dr. Dre and Roger Troutman
Dr. Dre accompanies the legendary 2Pac in this 1995 classic. As lead producer, this is Dre firing on all cylinders, setting the stage for one of the biggest hip-hop singles ever released. This song should be No. 1 on any Super Bowl 56 playlist and will be played during the halftime show. You can book it.
Keep Their Heads Ringin' – Dr. Dre
Without Me – Eminem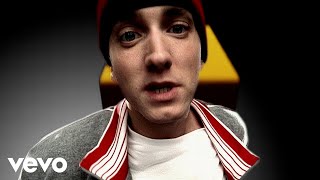 Nuthin' But a G Thang – Dr. Dre feat. Snoop Dogg
Dre's 1992 hit reached No. 2 on the Billboard Top 100. The track features the most recognizable hip-hop beats of all time and was the coming-out party for one of the most beloved characters in all of entertainment, Snoop Doggy Dogg.
Forgot About Dre – Dr. Dre featuring Eminem
Alright – Kendrick Lamar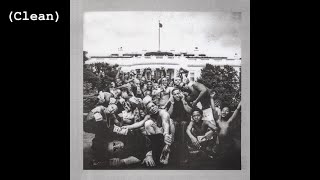 Gin and Juice – Snoop Dogg
As far as timeless hip-hop songs and phrases go, it's hard to beat "Gin and Juice." Snoop's second single was an example of how his smooth flow could captivate like no other with rhymes that would unite parties for decades to come.
Young, Wild & Free – Snoop Dogg & Wiz Khalifa feat. Bruno Mars
Be Without You – Mary J. Blige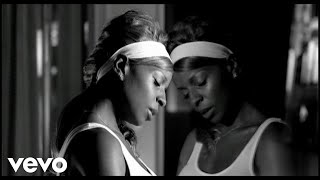 The Real Slim Shady – Eminem
This may not be a traditional West Coast hip-hop song, but you can't think about Eminem without thinking about the song that skyrocketed him into superstardom.
Drop It Like It's Hot – Snoop Dogg feat. Pharrell
I Need A Doctor – Dr. Dre feat. Eminem and Skylar Grey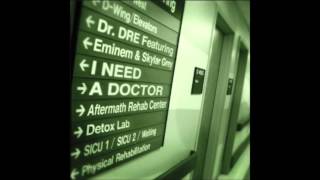 Humble – Kendrick Lamar
One of the few songs on this list that was released in the last five years. This is arguably Lamar's most popular song and will create the opportunity for many Tik Tok videos leading up to the big game.
Lose Yourself – Eminem
Still D.R.E. – Dr. Dre feat. Snoop Dogg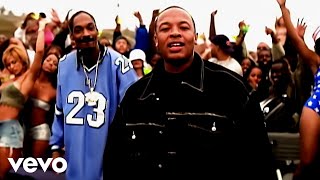 Family Affair – Mary J. Blige
Simply put: This is a jam about having fun. But Mary J. Blige mentions that it's not just that. It's also about celebrating no more drama in their lives. Basically, this is a tune that focuses on the celebration of life and taking a break from your problems. Something we could all use.
Shake That – Eminem feat. Nate Dogg
The Next Episode – Dr. Dre feat. Snoop Dogg, Kurupt and Nate Dogg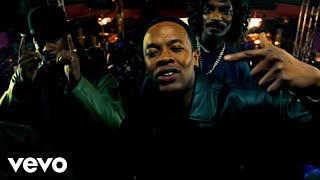 Expectations for the Super Bowl 56 Halftime Show
For the record, this playlist might be slightly biased. I was born in 1989. Meaning, my love of music is deeply entwined with the '90s and early 2000s. So if I may have missed some songs that are a bit more recent, feel free to add them to your own playlist.
When we look ahead to the performance in this upcoming Super Bowl, you can't help but get excited. The Super Bowl in Southern California? It doesn't get much bigger than that. No doubt the game itself will draw massive Super Bowl betting interest to legal sportsbooks in Arizona as well as betting apps in other states.
However, excitement brings high expectations.
I'm not saying we should expect to see a long list of unannounced special guests. Like when Beyoncé brought out Kelly Rowland and Michelle Williams on stage and to reunite Destiny's Child during the Super Bowl XLVII halftime show in 2013. But at the same time, I think it's fair to have those high expectations.
When you bring this many big names together, we should expect a showstopper. Furthermore, you should be ready to hear a great deal about the halftime show come Monday morning. I'm not saying the halftime action will be more exciting than the actual game. However, it's not impossible.